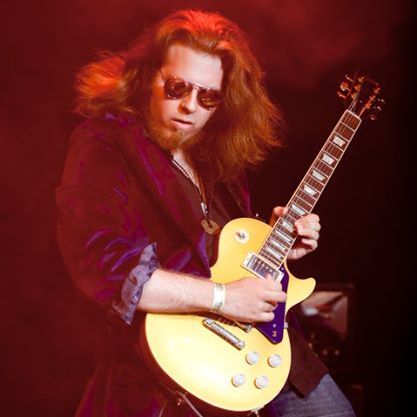 Instruments Taught
Guitar (grade 1 – 8+)
Bass (grade 1 -5)
Ukulele (beginner – intermediate)
Qualifications
National diploma in popular music performance (triple distinction)
Higher diploma in popular music performance
Bachelors degree in music performance and theory
Grade 6 music theory
Member of RGT (registry of guitar tutors)
Experience
10+ years performing experience
7 years of teaching experience
Biography
Russell Clements is a passionate and dedicated musician, and tutor who works within the Reading and Oxfordshire areas.
Russ's musical journey began in his early teens when he tried to emulate, capture and understand the sound of the great guitar heroes of the past. After many years of practice and performance on the local stage Russ was accepted into a music college, and from there his life changed forever. After obtaining his Higher Diploma Russ then moved to West London to study his craft further, and after another 3 years he achieved a BMus degree in Music with full honours.
Now Russ hops between teaching all genres of music, both classical and contemporary inc: Rock, Pop, Blues, Funk, Folk, Metal, Jazz, Trip Hop and many others. Russ adores teaching, and has acquired a wide variety of students encompassing many different ages and abilities, from absolute beginners to seasoned performers. Russ will help you achieve your musical goals, whether its obtaining a new grade, learning a tricky piece or beginning to improvise, and he will do so in a relaxed, friendly way, where in his teaching environment there is no such thing as a silly question.
In addition to teaching Russ thrives on live shows and has performed at prestigious venues such as the Hammersmith Apollo theatre. He has also been invited to play demonstration events at the Merseyside, Liverpool and Birmingham guitar shows on behalf of various musical retailers and manufacturers.
Testimonials
"I have learned more with Russell Clements in one session than in 30 years on my own." – Ian Walker (Guitar Student)
"Russ Is patient, reliable & knowledgeable & his enthusiasm for his subject is infectious." – Bob Johnson (Guitar Student)