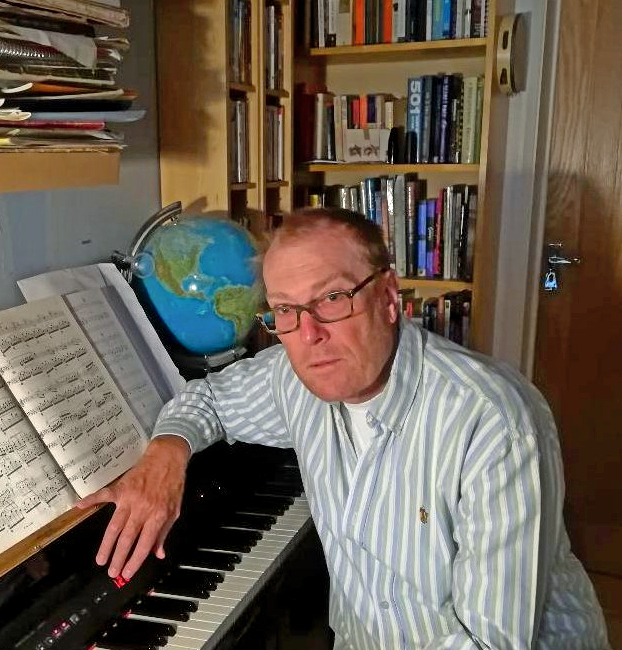 Instruments Taught
Piano (Grades 1 – 8)
Trumpet (Grades 1 – 8)
Qualifications
B.A in Music from London University (First study Piano, second study Trumpet)
Other instruments played – Guitar, Bass, Saxophone
Experience
Several years as a keyboard player in Rock bands during the late 1970s
Piano – converted from 2nd study to 1st study during time at University and has been teaching piano on and off since then.
Played Trumpet in many bands, orchestras and ensembles over the years and now play for the Maidenhead Concert Band and the Windsor Community Orchestra.
Biography
Stephen taught piano (and some Theory) to adults and children in his early 20s, and has recently returned to Piano teaching as his time working as an IT consultant comes to an end.
Stephen started to play the Trumpet at secondary school, but then his interest in Piano repertoire was fired by discovering the music of Chopin during his early teens and whilst studying for "O" level Music. Stephen went on to have Piano lessons from Virginia Black, who was at the time Professor of Harpsichord at the Royal Academy of Music. Stephen's approach to teaching (one of highly disciplined technical development), learned during his lessons with Giny Black, is what he aims to pass on to his own students.
Stephen's musical interests are broad, and include Renaissance, Baroque, Classical, Romantic Piano repertoire, Rock and Blues music. He has recently started to learn the Tenor Saxophone and so can easily empathize with students starting to learn an instrument.