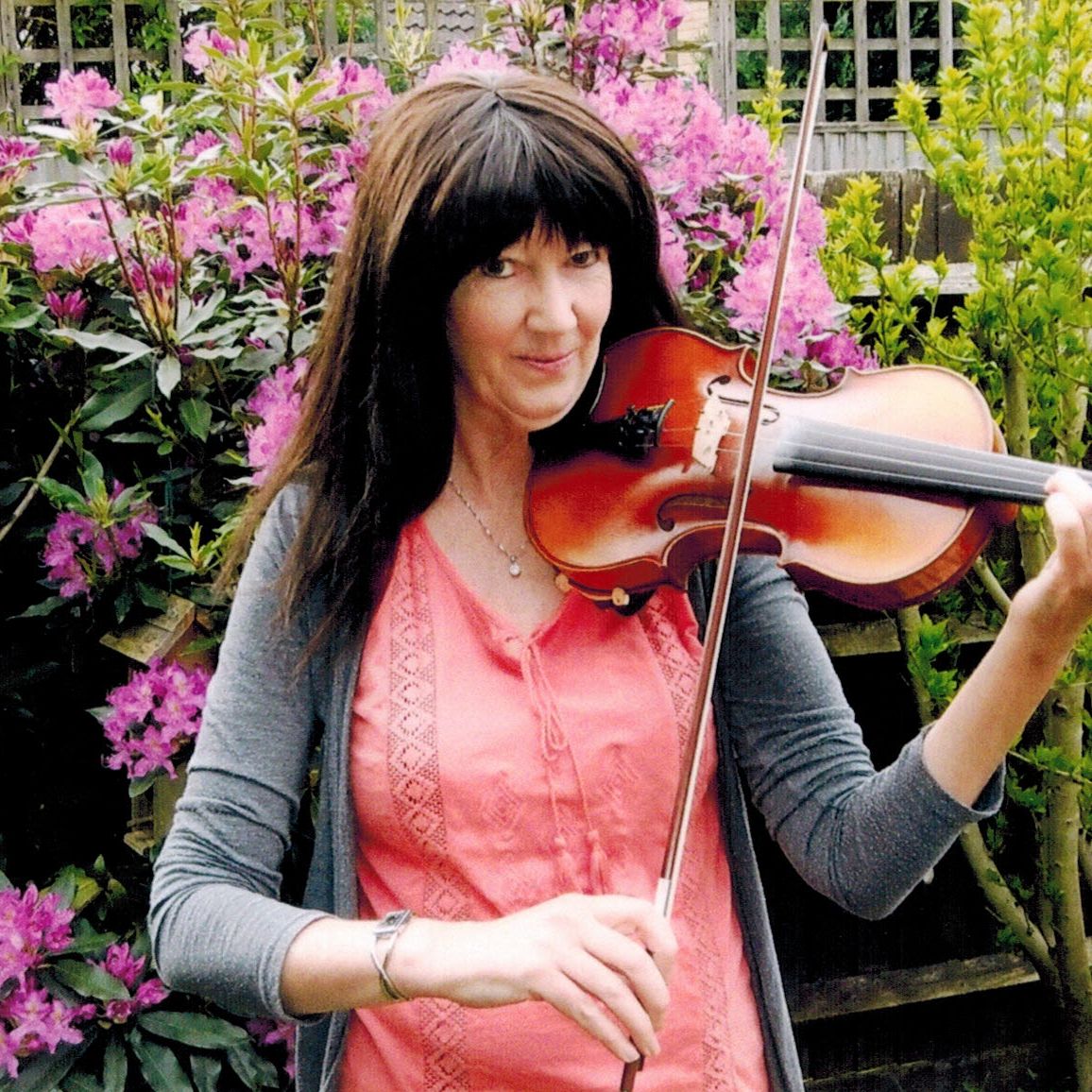 Instruments Taught
Violin: Grade 1 -8+
Piano: Grades 1 – 5
Theory: Grades 1 – 5
Qualifications
Grade 8 Violin
Grade 6 Piano
Grade 5 Theory
ALCM and LLCM Teaching Diplomas
Experience
20+ years performance
orchestral performace
ensemble playing
20+ years teaching
Biography
Suzanne is a qualified and experienced violin teacher. Having started learning piano and violin at an early age, she then went on to playing the violin in various orchestras (for example Reading and Berkshire Youth) and ensembles in Berkshire (including several solo performances) which gave regular concerts, and at other venues further afield, such as Portsmouth and Liverpool cathedrals, and a classical concert in The Caves of Gibraltar, with amazing acoustics!
Suzanne also played the violin in her family's band which performed in ceilidhs, barn dances and weddings. She then undertook a 3 year full time professional music course at the London College of Music where she gained the LLCM qualification (Licentiate Diploma).
After her studies Suzanne began her career teaching both privately and in schools, and to this day she has gained a number of loyal students. Her main styles and genres are classical, modern and folk music. Her previous experience includes various orchestral (for example Reading symphony) and ensemble playing as well event performance, which is ongoing.
Suzanne teaches all age groups, levels and abilities in a relaxed and friendly environment and will tailor different teaching methods to each individual student according to their musical interests, whether it be preparing for grades and exams or just enjoying their instrument.
Testimonials
" have only been learning Violin for a few months with Suzanne but I already feel as though I have come a long way since the beginning. I always look forward to lessons because Suzanne is so enthusiastic which encourages me to practice more and improve faster. You can really choose what you want to learn and set your own pace as well which I think is really important. I have had a joyful and productive learning experience so far and look forward to continuing." – Izabel Coleman-Wood – Adult Violin Student
"My son's violin's skills have improved since Suzanne has been teaching him this year. Not only is she patient and encouraging with the child, she is very engaging with parents too. She is very reliable and a dedicated teacher. I find her very approachable and appreciate that she is always happy to make the time to discuss any queries you may have" – Misook McDonald (Parent of 9 year old violin student)