Choosing presents for a friend or loved one at any time of year is hard enough let alone for guitarists (they seemly have everything already!). But fear not as we have compiled a list of divine gifts ideas that even the most hard-hearted six stringer will love.
1: The Little Black Songbook Series.
This collection of small but informative songbooks come in variety of styles and feature transcriptions and chord charts (inc. lyrics) of a particular band or genre of music e.g. Oasis, Beatles, Folk, Acoustic Hits etc. Even if you're loved one has transcriptions of their favourite musicians already it's nice to have them in an easy to carry and compact form.
2: Right-On Straps.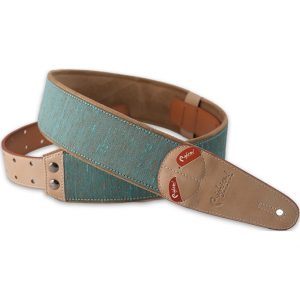 Straps are an essential accessory for any guitarist and the Right On brand are truly the coolest looking around. Made with the hard working guitarist in mind these straps feature some astonishing and stylish designs made with the finest & ethically sourced materials. The even feature twin pick grooves so that picks can be stashed away for last minute access.
3: Music Nomad Cleaning Products.
Keeping your instrument clean and in working order can sometimes be a task in itself but Music nomad are passionate about making that process as painless and as effective as possible (Plus their cleaning solutions smell amazing). Featuring a range of formulas such as the F-One Oil (for fretboards) Guitar Polish & The All in One Solution and gift boxes/cleaning packs Music nomad with have everything you need to keep your axe in tip top condition.
4: Boss Katana 50.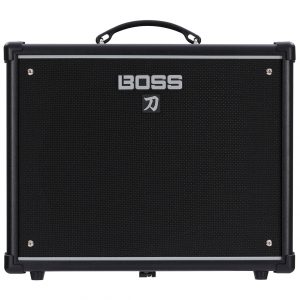 To put it bluntly the Boss Katana 50 is the ultimate practice guitar amplifier, packing tones of tones and effects via an easy to use control panel. This amplifier is perfect for new and seasoned guitarists alike as it packs so much in such a small space that it will leave you constantly plugged in and ready to go.
5: Kyser Capo's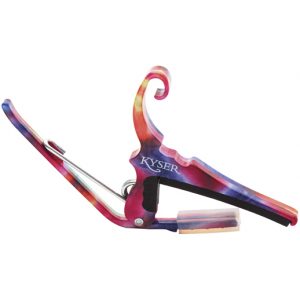 Capo's are one of the most frequently bought extras in a guitarist's toolbox and are frequently used both in the studio and on stage. Kyser capos combine the best elements of function and form with a solid mechanism that is easy and fast to use combine with a unique aesthetic that comes in a variety of attractive colours and eye-popping finishes.